Aug 17, 2018
Are You a Regular Principal or a New Learning Leader?
School principals recognize their unique positions as digital evangelists and are evolving to lead their schools into a new era of learning, according to new data on school leadership. New data from Project Tomorrow's Speak Up survey, packaged in a report along with Blackboard, shows that the "new" school principal has skills and values that "inherently emphasize the importance ...
eSchool News
The Science of What Makes People Care
Effective communication is not simply about getting your message out. It requires you to strategically tap into what shapes ...
Stanford Social Innovation Review
SXSW EDU 2019 PanelPicker
The SXSW EDU PanelPicker is back again! This year, learn more about the proposed SXSWEDU 2019 panels featuring the latest research from ...
Christensen Institute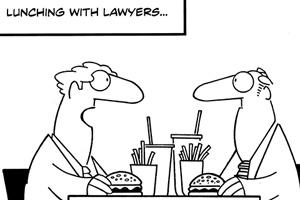 "They gave you 17 sesame seeds on your bun and I only got 16!"


Copyright © Randy Glasbergen
Trivia

What is the most common reason a person leaves teaching?

See the answer below.
What Year Was It?
Woodstock Music Festival Concludes
The grooviest event in music history--the Woodstock Music Festival--draws to a close after three days of peace, love and rock 'n' roll in upstate New York.
The day was Aug 17. What year was it?
Quote of the Day
I hear, and I forget. I see, and I remember. I do, and I understand.
Chinese Proverb
Trivia Answer
What is the most common reason a person leaves teaching?
Answer: Low salary