Sep 26, 2019
Why Science Says Boredom Is Good for the Brain
A few years ago, journalist and podcaster Manoush Zomorodi hit a creative slump. After some reflection, she figured out why: Strange as it sounds, she wasn't getting bored enough. All the time she normally spent idling throughout the day was now filled with technology—namely, the distraction of her phone. She simply wasn't getting the downtime she needed to be creative. Starting in 2015 ...
EdSurge
All Good Things Must Come to An End
This idiom is often used as a proverb and is a wise reminder that all good things are temporary. It can be used as a term of regret, warning, or resigned ...
Writing Explained
4 Fundamentals for Engaging Pre-K Students
Preparing students for kindergarten and engaging pre-K students is a huge undertaking. Introducing children to early reading and math concepts, beginning their ...
eSchool News
Send a Girl To School
We were nervous, and we were early. The inaugural education team at the Gates Foundation was about to have its first strategy review, and five of us were ...
EducationNext
Trivia

John Holt's book "Teach Your Own" added strength to what U.S. education movement?

See the answer below.
What Year Was It?
Astronaut John Glenn Orbits Earth
From Cape Canaveral, Florida, John Hershel Glenn Jr. is successfully launched into space aboard the Friendship 7 spacecraft on the first orbital flight by an American astronaut.
The day was Feb 20. What year was it?
Quote of the Day
"It had long since come to my attention that people of accomplishment rarely sat back and let things happen to them. They went out and made things happen."
Elinor Smith
Trivia Answer
John Holt's book "Teach Your Own" added strength to what U.S. education movement?
Answer: Homeschooling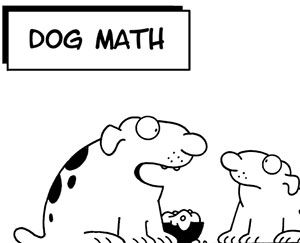 "If I have three bones, and Mr. Jones takes away two, how many fingers will he have left?"


Copyright © Randy Glasbergen